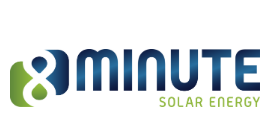 8minutenergy Renewables, LLC announced it has expanded into the energy storage market with a 1GW project pipeline.
"Utilities and corporations nationwide are looking for reliable, cost-competitive clean energy solutions. Solar PV and energy storage are poised to meet this demand while delivering strong returns," said 8minutenergy's Vice President of Storage Solutions, Steve McKenery. "Not only can storage improve project economics, but it can also make renewable power dispatchable - that's a clear win for the future of clean energy."
"uniquely understand our customers' needs and system requirements," said 8minutenergy's Vice President of Storage Integration, Carl Stills. "We are working on storage solutions that are already cost-competitive across the board, improve energy yield, and maximize renewable incentives. Now with fully dispatchable renewable energy, we can complement any existing utility portfolio."