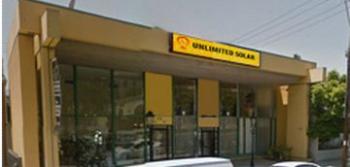 Unlimited Solar is one of the leading photovoltaic distributors in USA. The family-managed and self-financed company offers a wide range of products for PV installers: Solar Modules, Powe Inverters, Photovoltaic Mounting Systems, Solar Power Kits, Solar Charge Controller PV Connectors and PV Cables.
Unlimited-Solar, Inc. is located in California city of Glendale. Since 2009, we have specialized in the wholesale manufacture and distribution of Sun Harnessing Technology. Our mission is to provide clean alternative energy products to our clients; which will not only help clean up our planet but will also reduce and eventually eliminate your electrical expenses. We believe everyone should have access to solar energy and because of this belief we have made it our top priority to offer fast timely delivery of competitively priced high-quality solar products.
Get to know us and see for yourself that we are the right partner for you! Call us, write us an e-mail or visit us at our office. We are looking forward to working with you.