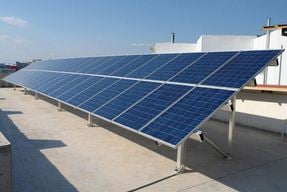 The Electrotech Power Systems (K. Andromidas & Co.) was founded in 2000 by a group of technologists electronic and electrical main preoccupation with electronics and renewable energy sources (RES).
Almost immediately, the Electrotech dealt with the design and installation of autonomous power holiday or permanent homes and businesses throughout Greece.
Today, Electrotech considered one of the companies with great expertise and specialization in the field of autonomous power systems, not only in Greece.