\

GSL Energy Pylontech CATL Lifepo4 Cell Cabinet Lifepo4 Storage Solar Lithium Battery 5Kwh 100Ah 48V
Lithium Ion Battery Pack
Telecom Energy Storage System T-P48100ESA1 is an excellent energy source for 48V applications. It is especially designed for telecom sites due to its extraordinary feature: better charging and discharging performance, longer lifespan, smaller size, and theft-proof design. The energy storage system provides a perfect replacement for Lead Acid Battery.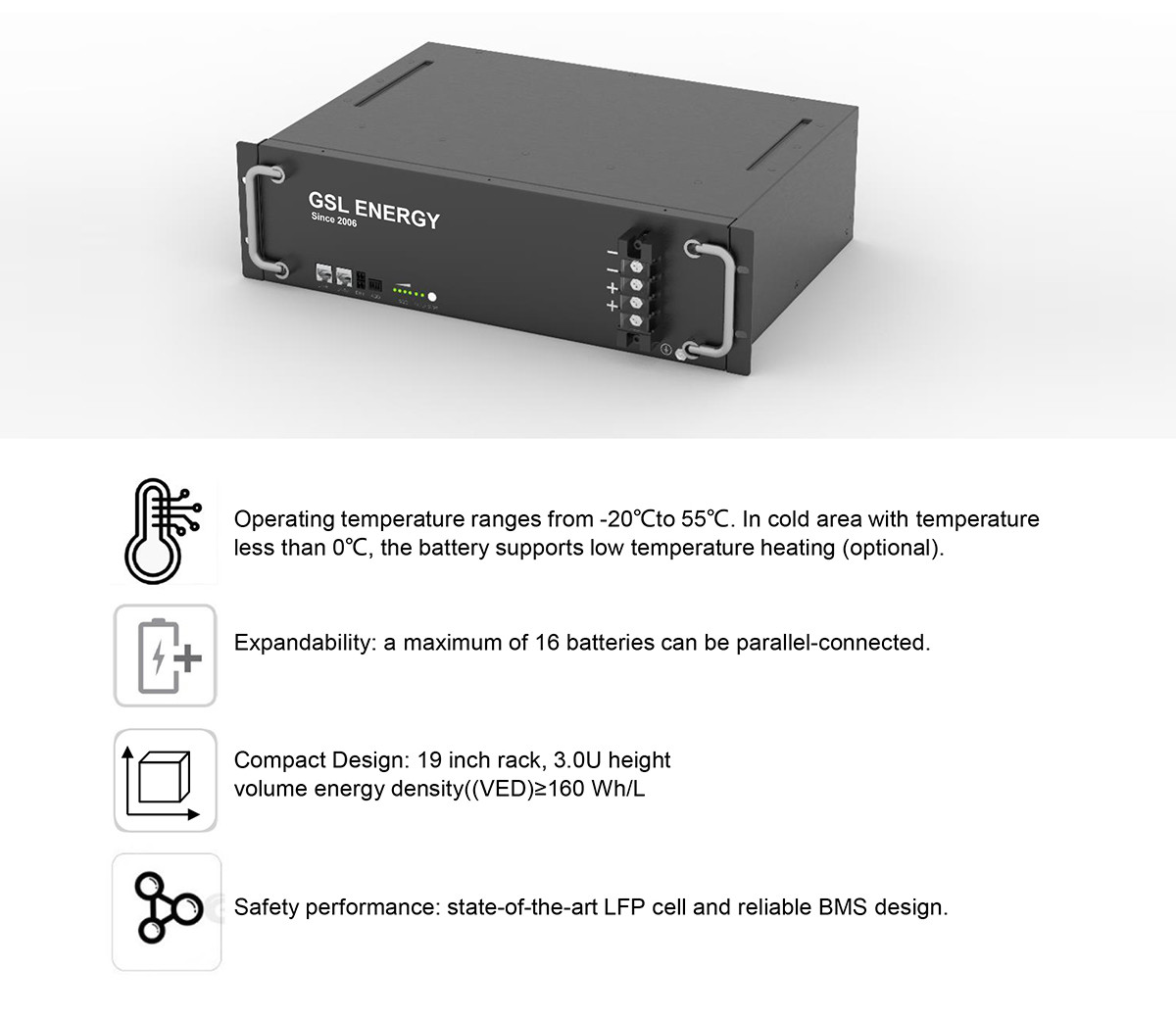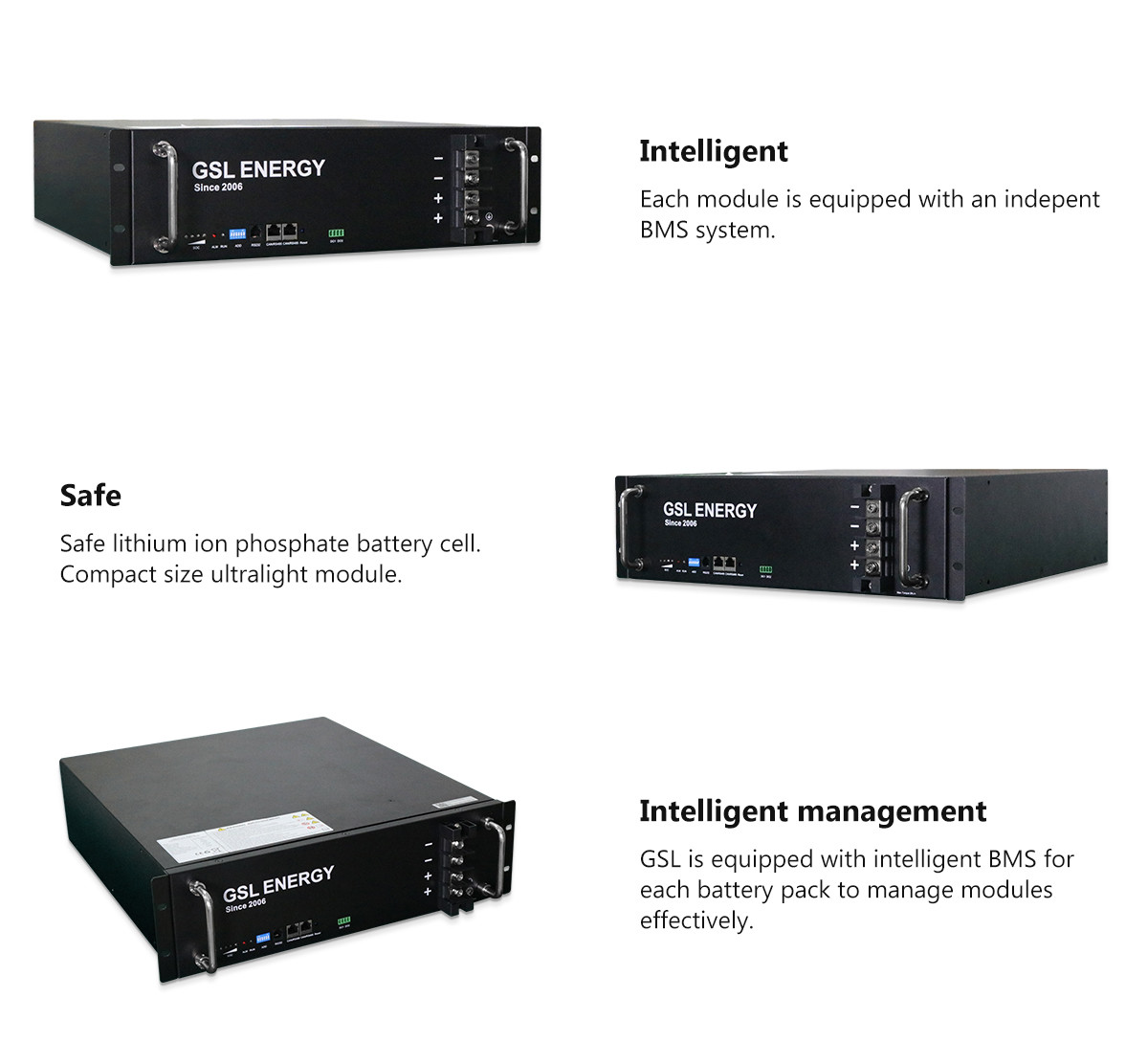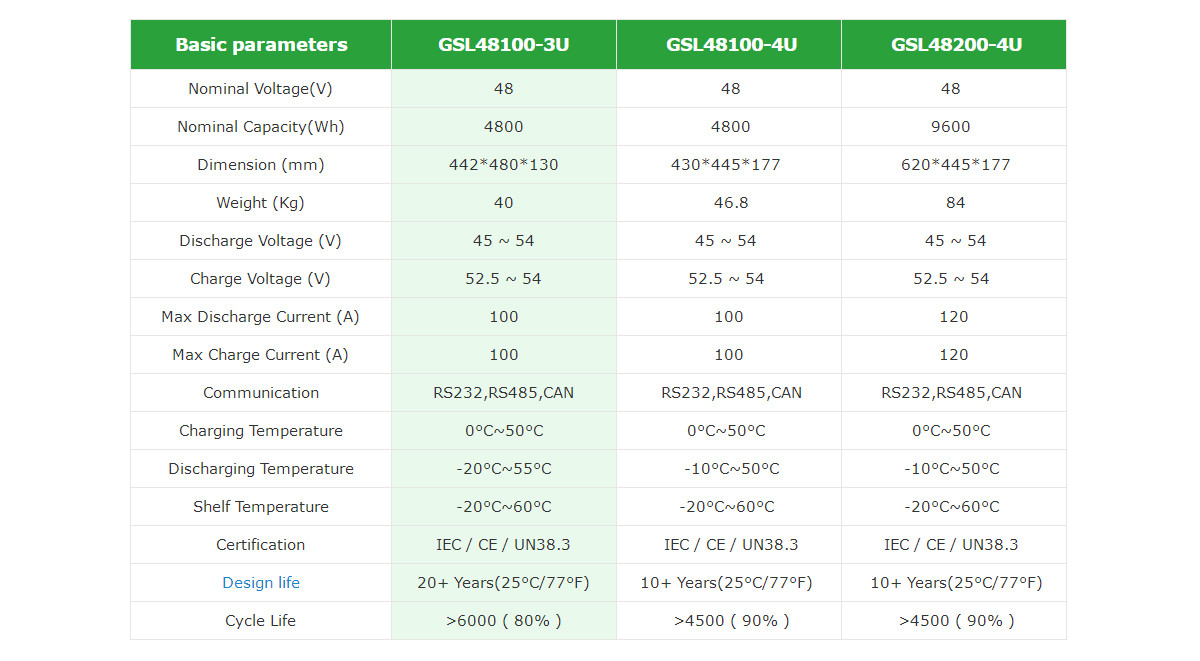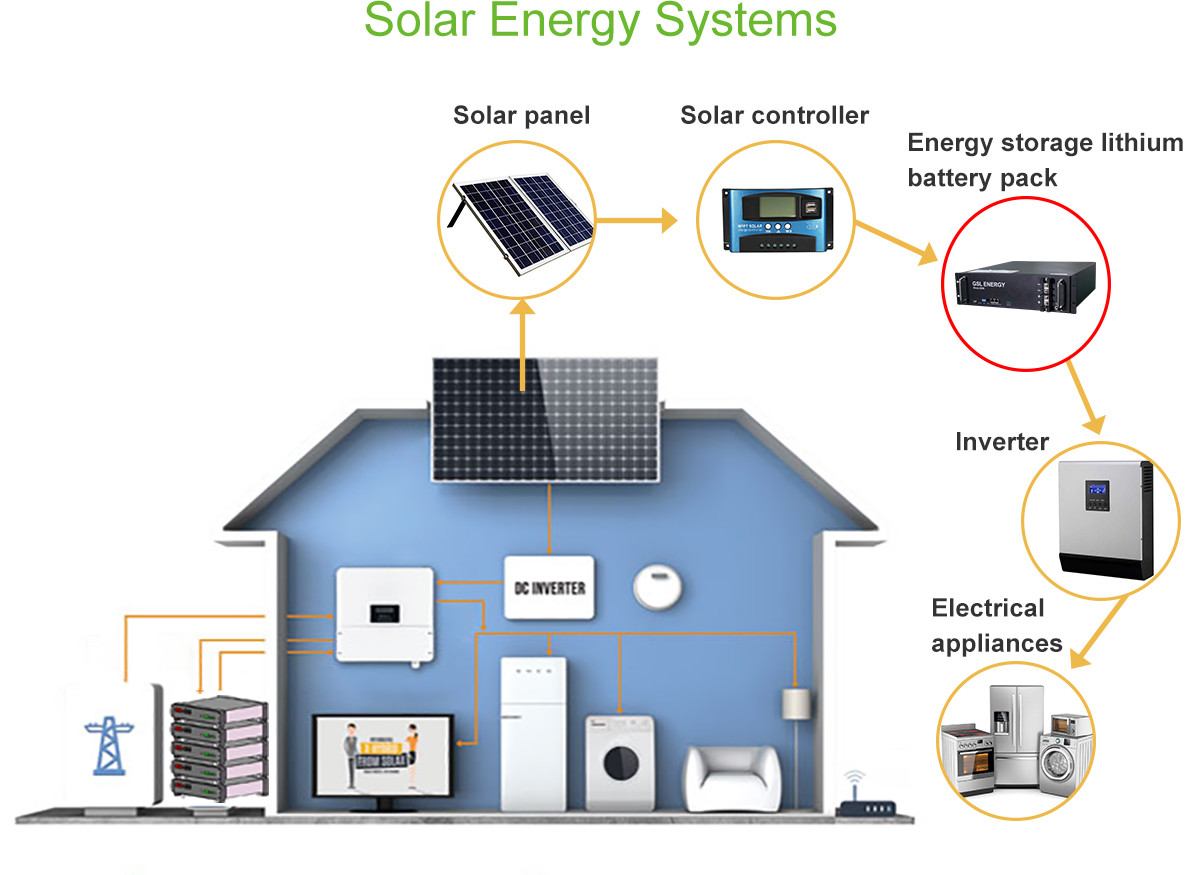 Considerate safe package for sea shipping and air shipping.



https://www.gsl-energy.com/productsSince 2013, GSL's power storage wall ESS products have gained much more popularity among over 50000 families spreading all over
the world and related solutions have been widely deployed in residential, commercial, and grid-tied storage systems, vehicle battery,
and emergency power for iCloud.