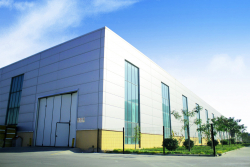 Henan Tianfon New Energy Technology Co., Ltd, is the well-known enterprise in the domestic new energy industry. It is a large Group with over 22 years history, mainly engaged in photo-voltaic solar mounting system and related accessories, also produce Agricultural Greenhouse, Solar Carports, solar structure and solar panels.

At present,the total employees is about 100 and the annual sales revenue is more than 300 million RMB.The scale ranks top five in the domestic industry.
The production base is located in Xinxiang city, Henan province, With 26 production lines of different kinds of steel structures, the annual capacity can reach up to 2,500MW(2.5GW). Since 2009, we have provided 13.4GW of mounting systems for various photovoltaic projects at home and abroad.

Tianfon has more than 100 solar solutions. Our products have the characteristics of brief configuration, high strength, easy installation and competitive cost. Our technical team is made up by 40 engineers with 10 years design installation experience of mounting solutions.

Henan Tianfon Group is committed to benefiting the society in the photovoltaic industry, you're more assured with Tianfon's support!