Brief Introduction:
Agricultural photovoltaic greenhouses (power stations system) is solar photovoltaic power generation, intelligent temperature control, modern high-tech plant as one of the greenhouses.
The amount of electricity generated by the power station(Energy output from the power station)can support the irrigation system of the greenhouse, supplement the light to the plants, solve the winter heating demand in the greenhouse, increase the greenhouse temperature, and promote the rapid growth of crops.
Compared with the construction of centralized large-scale photovoltaic ground power stations, photovoltaic agricultural technology greenhouse projects have many advantages.
First, the photovoltaic agricultural greenhouse uses the roof of the agricultural greenhouse, does not occupy the ground, and does not change the nature of land use, so it can save land resources.
Second, by setting up solar panels with different transmittances on the agricultural greenhouse, It can meet the lighting needs of different crops. It can grow various high value-added crops such as organic agricultural products and valuable seedlings. It can also realize off-season cultivation and high-quality cultivation.
Finally, the use of roof power generation can not only meet the electricity demand of agricultural greenhouses, Sell the remaining electricity to the grid and increase revenue.
Solar Agricultural Green House utilizes the rooftop for installing Solar PV Panels, which can generate electricity without affecting the normal growth of crops inside the greenhouse. Both aluminum series and galvanized series are available.
Solar agriculture Green house mounting structure applies for farm land with ground screw foundation.
The modules are easy to be assembled and unassembled, and are designed to facilitate the adjustment of light transmittance in order to meet the growth need of crops.
The material is highly resistant to soil acid corrosion and the structure height can be adjusted to adapt to complicated terrains.The system life and power station operation time can be guaranteed.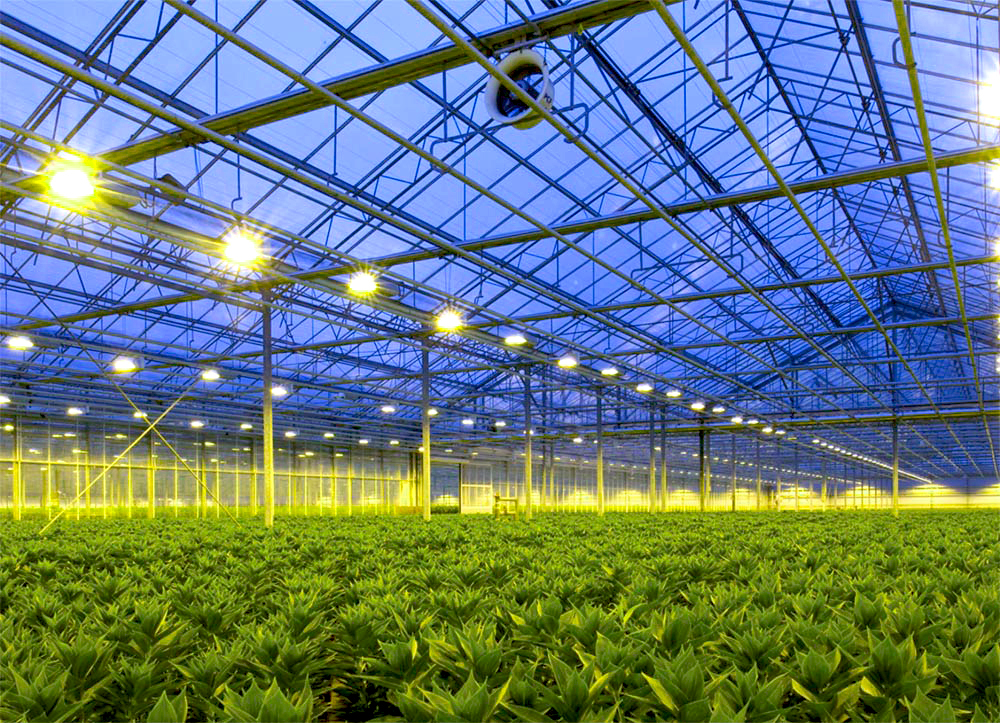 Features:
1. Pipe dimension customized as your requirement
2. Thickness:2.0mm/2.5mm or customization
3. Length: 4m, 6m or 9.6m or customization
4. Engineered for open filed projects. Both aluminum series and galvanized series are available
5. The engineering team ensures us the special design is also available, which are strong and reliable solution
6. All components are highly pre-assembled, ensure the mounting system fast installation and saving labor cost
7. Full range and customized of product
8. Ideal price-quality ratio
9. True quality guarantee
Advantages:
1.
Adjustable system height
2. Adaptation to various complicated terrains
3. Galvanization material, excellent resistance to corrosion for long-term use
4. Ensuring the compliance with machinery-base construction requirements for modern agriculture
5. Adjustable light transmittance according to demand
6. Making full use of agricultural land and photosynthesis, satisfaction of crop growth requirements
7. Protect the plants from extreme weather
8. Widely used in Multi-span Greenhouse and Single Span, Glass cover greenhouse, PC sheet cover greenhouse and film cover greenhouse
9. High efficiency, large capacity, make sure a high rate of return on investment
10. Adopts interior drainage solution, relief whole garden drainage system pressure, and save the precious freshwater resource
11. PV module generating, satisfy the power demand for intelligent supplementary lighting, water and adjust temperature function
Projects