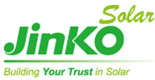 SunEnergy1 has begun installing JinkoSolar panels at the Duke Energy Renewables-owned Capital Partners Solar Project in eastern North Carolina.
The solar project was announced June 24 as a unique partnership among three customers – George Washington University, American University and the George Washington University Hospital -- that will bring solar power from rural North Carolina to the urban settings of the Washington, D.C., institutions. Customer First Renewables facilitated the partnership.
Phase I, in Pasquotank County near Elizabeth City, is underway and represents the first 20MW of the total 52MW (AC) solar photovoltaic project. It is expected to reach commercial operation by year-end, and two other sites will be constructed in 2015 to complete the project. SunEnergy1 developed the sites and is the engineering, procurement and construction contractor.
"We are very proud to be building this project that will supply the universities and the hospital with clean solar energy using high efficiency JinkoSolar PV panels," said SunEnergy1 CEO Kenny Habul. "It goes without saying how excited we are to be continuing our relationship with Duke Energy, a modern utility with tremendous vision that truly understands the importance of renewable energy.
"Elizabeth City is a great community to work with, and we're proud to be providing construction jobs, locally purchasing goods and services, and increasing the county's tax base as we build a first-rate solar facility," Habul added. Habul held job fairs in Elizabeth City and is looking to employ more than 500 people from Pasquotank and nearby counties over the course of the project's construction.
The 92,000 solar panels for the first 20MW site are provided by JinkoSolar. "We are pleased to be partnering with SunEnergy1 and Duke Energy on this notable project," said Nigel Cockroft, general manager of JinkoSolar (U.S.) Inc. "We're equally proud to have our panels powering such prominent establishments as George Washington University, American University and the George Washington University Hospital. We are committed to providing quality products and excellent service to our partners with the hope that sustainable energy continues to flourish in North Carolina and throughout the U.S."
"We are fortunate to be partnered with JinkoSolar and SunEnergy1, two solid providers in the solar industry," said Greg Wolf, president of Duke Energy Renewables. "We're glad to be working with them to provide our customers in D.C. with clean, sustainable energy and to bring economic development opportunities to this region of North Carolina."