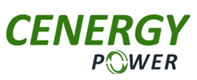 June 18, 2013 - ShoEi Foods has selected Cenergy Power to engineer and construct a large 864 kilowatt (kW) solar photovoltaic (PV) system. The sizeable solar system will be utilized to offset the local energy demand at their walnut processing facility in Marysville, California.
ShoEi selected Cenergy Power based on Cenergy's in-depth approach to various design alternatives and strong solar background in the commercial/ industrial space. Stretching over approximately 3 acres of ground space, the solar system is optimized to generate over 1.2 million kilowatt hours (kWh) of clean solar power annually, which will supplant the plant's current energy needs by +90% and provide an attractive 4-year unlevered return on investment.
"This is a great move for our company," says Don Soetaert Chairman of the Board and Managing Director of ShoEi USA. "We are getting ready to kick off construction on the project and are excited to reduce our overall power costs and contribute to industry sustainability."