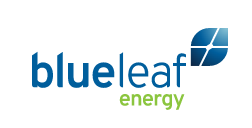 20 March 2013 – Conergy has won an order in Spain for two rooftop installations with a total capacity of 3.3 megawatts. The customer is Conergy's partner Prosolia, who acts as promoter and general contractor for both projects. The larger of the two installations has a total capacity of 1.8 megawatts spread over a surface area of around 12,000 square metres and has been built on the roof of a warehouse belonging to a well-known German logistics company in Seseña in the province of Toledo, Castilla-La Mancha, approximately 80 kilometres south of Madrid.
1.5 MW: Second-largest rooftop project in the Canaries after Conergy's own record-plant
In addition to this, the second-largest rooftop installation in the Canaries, with a 1.5 megawatt power plant, has been built on a 10,000 square metre roof belonging to the food wholesaler Mercatenerife in Tenerife's capital Santa Cruz de Tenerife. The largest installation in the Canaries is also a Conergy installation: In 2011 Conergy built a 1.7 megawatt power plant on the roof of the coffee roasters Emicela in Aqüimes on Gran Canaria. So these two large rooftop projects are helping to provide "green" food in this beautiful holiday destination, including the coffee, fruit and vegetables, fish and meat that Mercatenerife sells on the holiday island.
Rooftop installations in Santa Cruz and Seseña provide energy for 1,400 households
When the systems are connected to the grid at the end of March, around 13,600 Conergy "P Series" modules in the two rooftop installations in Santa Cruz de Tenerife and Seseña will be producing around 5,000 megawatt hours of clean solar energy per year. That's enough power to supply more than 1,400 households. This represents a saving of 3,000 tonnes of damaging CO2 emissions – the equivalent of 24 cargo planes transporting food from sunny Tenerife to the Spanish capital Madrid.
Conergy Spain's Managing Director Jiménez: "We play a leading role in the Canaries."
"Conergy has achieved a leading market position in the Canary Islands", says Luis Jiménez Gutierrez, Managing Director of Conergy Spain. "On Gran Canaria we were responsible for the largest rooftop installation in the whole island group and now we are working with our partners Prosolia on the second-largest, this time on Tenerife. Both of the rooftop installations currently receive a feed-in tariff, but we are well prepared for the time when these payments come to an end. Solar power is already competitive in the Canaries and mainland Spain: Since last autumn, we have built 14 grid parity installations with own consumption levels of almost 100%."
Prosolia's Managing Director Gandia: "The plants have been realised in record time"
"We needed to build the solar power plants in a record time of only three weeks in order to meet the deadline of the legal regulation of the feed-in tariffs", says José Luis Gandia, Managing Director of Prosolia in Spain. "Therefore, we had to work very efficiently. With our partner Conergy we were able to perfectly coordinate and plan the exact arrival of the components in order to execute the installation on time. In addition to the rapid and flexible delivery, Conergy's local infrastructure was a key to success for the projects."