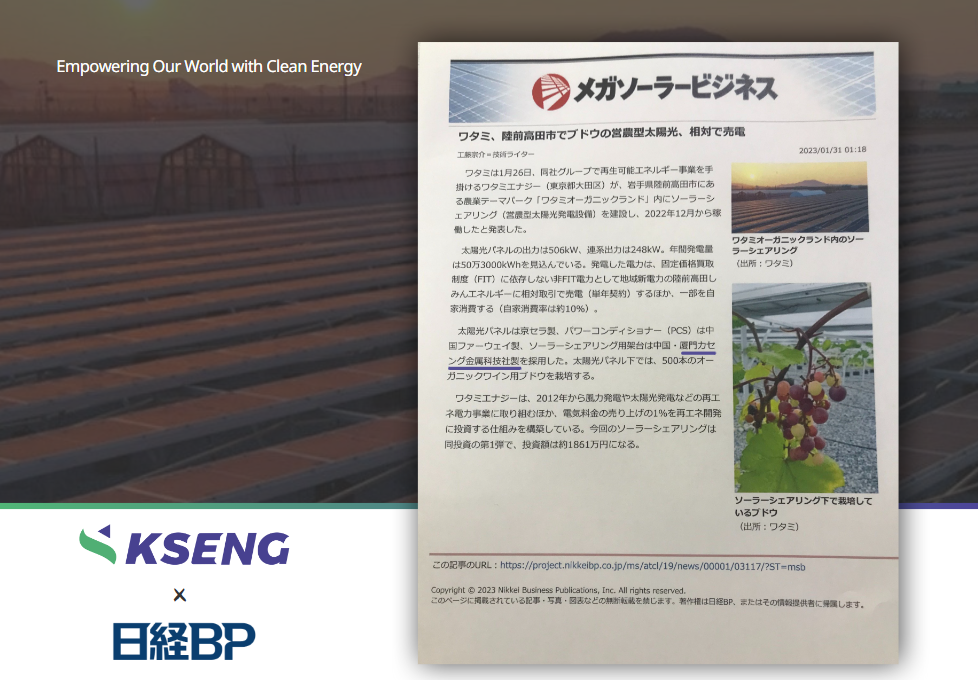 As the global push to replace fossil fuels with clean energy, agrivoltaics have been applied as an alternative in land-constrained Japan. Located in Iwate Prefecture, Japan, this solar plant is an agrivoltaics projects, and it was reported by Nikkei BP, providers of cutting-edge information, content, and services in Japan.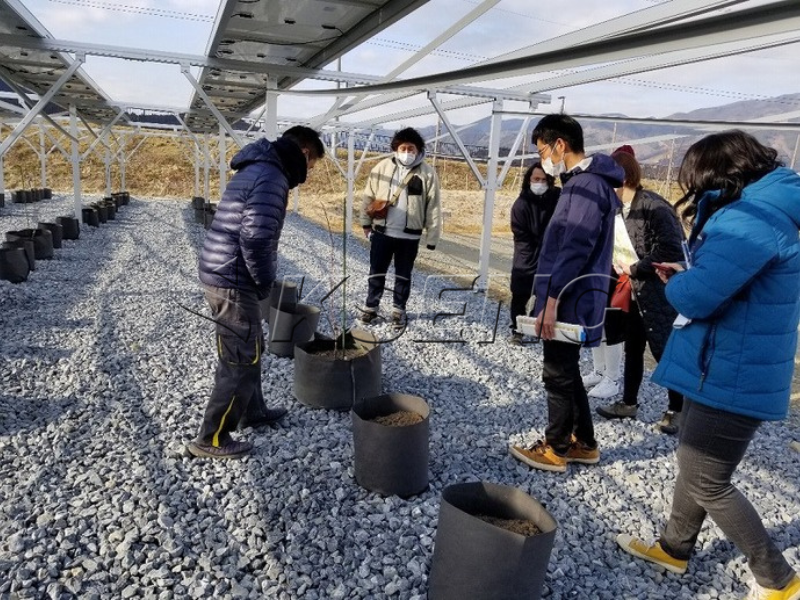 Japan is aiming to be carbon neutral by 2050, however, the country has limited capabilities for renewable energy because of its mountainous terrain. Agrivoltaics offers a promising alternative to help farmers to generate solar electricity while growing crops on the same farmland.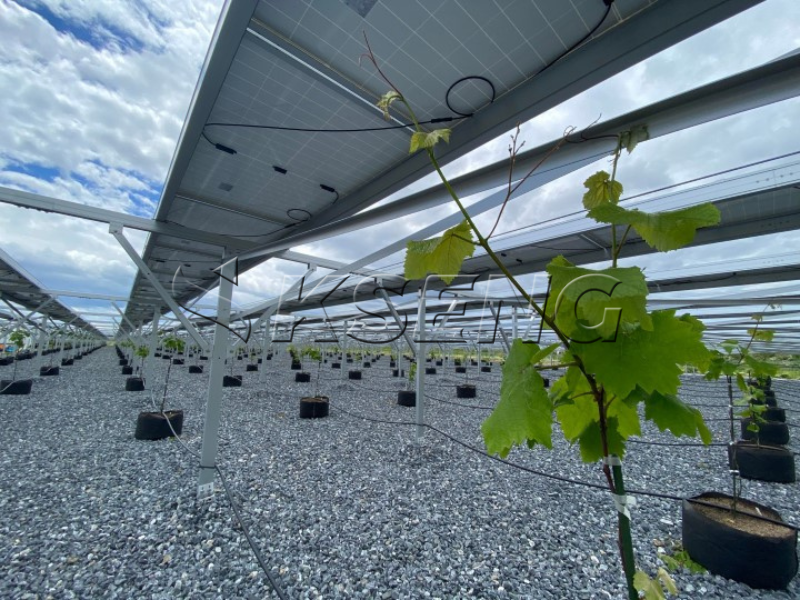 With a capacity of 540.21kW, the solar racking system provided by Kseng Solar serves the dual purpose of producing energy and planting 500 organic wine grapes. Featuring all highly anti-corrosion 6005-T5 aluminum alloy, the system is widely used for its durable structure, easy installation, and 6 meters large-span design according to the client's request. Its annual electricity generation capacity is 503,000 kWh, approximately 90% of the generated power will be sold, and the rest will be used for self-consumption.
With local branch and warehouse, Kseng Solar has supplied over 3GW solar racking shipments for the market, and had been keeping the best annual growth rate for seven consecutive years in Japan. Driven by the mission of "Empowering our world with clean energy", Kseng Solar will continue to deliver advanced and suitable solar solutions for different scenarios, to meet the increasingly diverse demands of the locals.