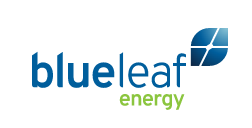 In April, Conergy was joined by Aqua Pennsylvania, Inc. (Aqua) Chairman Nicholas DeBenedictis, Pennsylvania Governor Tom Corbett and other state, local and environment officials to commission Conergy's 1.8MW solar electric energy system installation at the Pickering water treatment facility, now the 8th largest solar farm installation in Pennsylvania. The installation has transformed a 6.5-acre area into a clean energy generation plant creating green jobs, alleviating congestion on the PJM grid and producing clean, renewable energy that will save Aqua Pennsylvania, Inc. (Aqua) $250,000 on its energy bill. The project – known as the Aqua Pickering Solar Farm – is currently producing 2.3kWh of peak-time energy a year for the treatment and transportation of water to approximately 500,000 residents of 27 municipalities in Chester Delaware and Montgomery counties in South-eastern Pennsylvania. The solar farm will not only power Aqua's Pickering water treatment facility in Schuylkill Township, Pennsylvania, but also alleviate congestion on the PJM grid, resulting in savings to consumers by reducing line losses and congestion charges. PJM is a regional transmission organization (RTO) that coordinates the movement of wholesale electricity across 13 states and the District of Columbia.

"With improved state and local permitting processes and Conergy's project expertise, this solution allows us to reap the economic and environmental benefits of renewable energy in very short order," said Aqua America Chairman, President and CEO Nicholas DeBenedictis. "It's a way for us to reinforce our commitment as environmental stewards, cut operating costs, create a hedge against rising energy costs and better serve our communities and investors," DeBenedictis said.

Aqua received a much-coveted $1.5 million grant for the solar installation, which was disbursed from the Pennsylvania Commonwealth Financing Authority (CFA), funded in part with federal stimulus dollars. ROSI, or Return on Solar Investment, can be found in many aspects of this well-crafted project. Pickering Solar Farm will generate approximately 50 thousand MWh of solar photovoltaic electricity over the project's lifetime. Aqua's decision to produce electricity from solar energy versus traditional fossil-fuel-fed power plants over the coming decades keeps more than 50,000 tons of carbon dioxide and related greenhouse gasses from entering Pennsylvania's air. This translates into the equivalent of 170,070 gallons of gasoline, thereby reducing CO2 emissions by 2 million pounds each year which is the equivalent emissions from 297 passenger cars or the equivalent of planting 2313 acres of carbon-sequestering trees, eliminating the pollutants that would come from 49 million car miles and offsetting the burning of 4,300 barrels of oil annually.

Kurt Zwerko, President of Conergy Projects, Inc., says Conergy is building a reputation for providing innovative solutions for utilities from coast to coast. "Our 3MW solar energy solution for Exelon's Power Team transformed the gray dirt of 16.5 acres of landfill buffer to pay dirt. And Conergy's 1.6MW solar energy solution at California's South San Joaquin Irrigation District is saving the agency $400,000 a year in energy costs while providing a unique cost-benefit analysis on how two distinct solar energy solutions – crystalline panels and thin-film – perform under a range of climatic conditions," he noted.