Zonergy Co., Ltd. and China Power Construction Group Chengdu Survey, Design and Research Institute Co., Ltd. held a strategic cooperation framework signing ceremony. POWER CHINA CHENGDU General Manager and Deputy Secretary of the Party Committee Hao Yuanlin, Deputy General Manager He Changlin and other relevant persons in charge, ZONERGY President Guo Jun, Vice President Qiu Changbin, Sichuan ZONERGY Deputy General Manager Cui Yang and other relevant persons in charge attended the signing ceremony.
In his speech, General Manager Hao Yuanlin proposed that POWER CHINA CHENGDU and ZONERGY have signed a strategic cooperation framework agreement. The two parties will adhere to the principles of "voluntary, equality, integrity, and legality" and commit to complementary businesses in the fields of power development, clean energy, and new energy. In the combination of market channels, capital and technology, a maximum competitive advantage is formed.
Vice President Qiu Changbin said in his speech that ZONERGY will work with POWER CHINA CHENGDU to deepen the domestic market, respond to the country's "Going Global" and "One Belt One Road" strategy, achieve their respective goals of international development, and fully lead technological changes and industrial upgrades.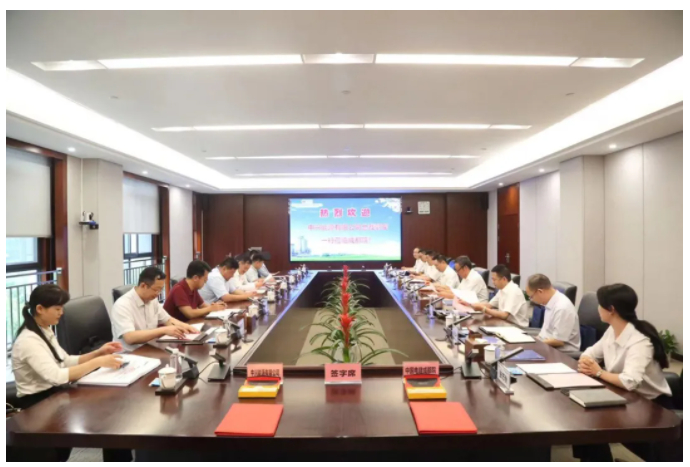 President Guo Jun put forward forward-looking and constructive opinions on the strategic cooperation between the two parties, and hoped that the two parties will take the signing of the strategic cooperation framework agreement as an opportunity to further strengthen communication and exchanges, and pragmatically promote the content of the framework agreement, so as to develop new energy businesses at home and abroad. Make due contributions to the realization of the "dual carbon" goal.
The signing of this strategic cooperation framework agreement signifies that the two parties will form a long-term stable and complementary strategic partnership based on the principles of "long-term, mutual benefit, win-win cooperation, and common development", relying on their respective advantages and work foundations. To achieve the goal of strong alliance, resource sharing, win-win cooperation and common development. At the same time, the two parties will give full play to their respective advantages in brands, capital, talents, resources, and technology, and carry out long-term strategic cooperation in the development of new energy engineering markets and project performance at home and abroad in a flexible and non-exclusive cooperation model.