Projoy Electric dedicated to providing DC switches, rapid shutdown and circuit breakers for energy conversion equipment and energy management systems. A professional electrical manufacturer of products, the products are mainly used in photovoltaic inverters, photovoltaic energy storage inverters and other new energy power supply equipment, home power intelligent monitoring, storage systems, smart grids and other fields.
Through nearly 10 years of development, Projoy has become a professional DC electrical manufacturer in the field of clean energy. At present, it is mainly supplied to first-line brands such as BYD, LG, Sungrow, Goodwe, and KSTAR!
Rich product line, customized solutions
Since its establishment in 2011, Projoy has always focused on the R&D and production of low-voltage electrical products in the field of new energy. At present, it has multiple product lines such as photovoltaic isolation switches, energy storage micro-breaks, molded case circuit breakers, rapid shutdown box, smart meters, and photovoltaic power distribution boxes.
After long-term accumulation in the market and technology, Projoy has independently developed a series of photovoltaic isolation switches with unique design, small size and easy installation, strong functions and high quality. It is the world's first company with built-in and external DC switches that meet the DC PV2 standard, and the first supplier of DC isolation switches in China that meets the IEC60947-3 (ed.3.2): 2015 standard. The entire series of isolation switch products have obtained many certifications such as UL, TÜV, SAA, CE, CB, etc. of the United States. Since it went on sale in 2013, it is now the most widely used disconnect switch brand in the Asia-Pacific region and has provided customers with millions of zero-fault switchgear.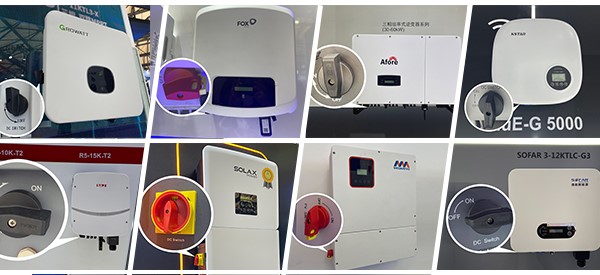 Projoy's PEBS series DC Miniature Circuit Breakers are the first DC circuit breaker in the country that has passed TUV true non-polarity certification. After years of iteration and accumulation, it has been continuously recognized by customers and is providing high-quality products for many of the world's top energy storage battery and system manufacturers.
As China's cascade rapid shutdown supplier, Projoy's PEFS series of photovoltaic rapid shutdown products accurately locate customer needs, It is applied in batches in Poland, Ireland and other places. The market share reaches 70%.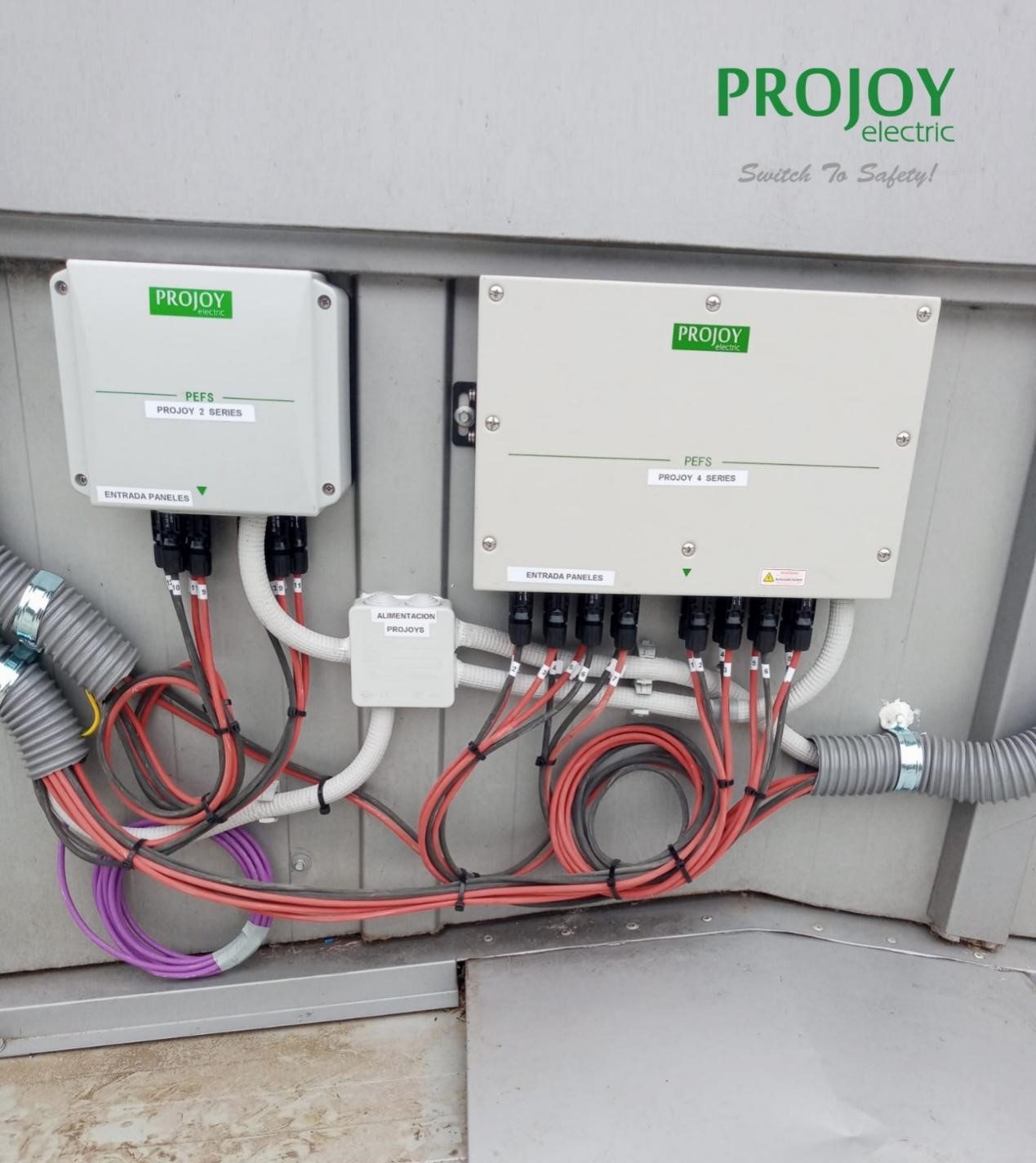 The rich product line ensures that Projoy can provide customized electrical solutions for photovoltaic grid-connected systems, energy storage systems, integrated photovoltaic storage systems, micro-reverse grid-connected systems, and energy management systems. At present, 80% of the world's mainstream inverter manufacturers are using Projoy's photovoltaic isolation switch, and 40% of the mainstream energy storage battery and system manufacturers are using Projoy's DC micro circuit breaker.
Improve supporting production capacity and establish industry standards
At present, Projoy has two major R&D and production bases. With the support of Director Ding of the Management Committee, Director Zhou of the Bureau of Science and Technology and Commerce, Chairman Chen Guoping of the Big Data Center and other leaders, Projoy's headquarters quickly landed in the high-speed rail new city of Xiangcheng District, Suzhou, Covering an area of 4,000 square meters, the base currently has 6 production lines with an annual production capacity of up to 70 million, which can meet the annual production needs of one million products. The factory has passed ISO9001 certification, adopts proficient production technology, is equipped with complete testing equipment, formulates inspection and factory inspection procedures, and strictly controls product quality to ensure the quality of products shipped. Since it was put into use, it has been audited by many domestic first-line brands such as BYD, Sungrow, Kelong, and Deye.

Equipped with a new pilot test center, It has multiple salt spray test machines, tracking test machines, constant temperature and humidity test chambers, mechanical life test stands, on-off test stands, rain test chambers, glow wire test machines, etc., meet the requirements of product field test and test. At the same time, Projoy has reached a long-term strategic cooperation agreement with Suzhou Electrical Apparatus Science Research Institute and SGS Test Station in early 2021 to meet the needs of product test verification in the pre-test phase.
Through the settlement and transformation of the production base, Further increase production capacity, The compound annual growth rate of Projoy's sales in the past three years has reached 105%. In the next three years, we strive to achieve an annual sales growth of not less than 60%.

In the future, Projoy Electric will continue to adhere to the direction of professional, intelligent, and modular product lines, and deepen the fields of photovoltaics and energy storage. Contribute to the goal of carbon peak and carbon neutrality in 2030.