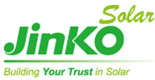 NextEra Energy, Inc. and JinkoSolar Holding Co., Ltd. announced the solar panel supply deals.
NextEra Energy announced that it is the counterparty to a major supply agreement that was announced by JinkoSolar in January. The companies amended the agreement this month, and JinkoSolar will supply NextEra Energy with up to 2,750 megawatts of high-efficiency solar modules -- roughly 7 million solar panels -- over approximately four years.
In conjunction with this agreement, JinkoSolar is opening its first U.S. factory in Jacksonville, Florida, which is expected to create more than 200 direct jobs in Florida and support hundreds of additional local jobs in shipping and other related industries.
"As NextEra Energy continues to invest heavily in new solar projects across the country, we're thrilled to have the opportunity to buy cost-effective, reliable solar panels made here in America. JinkoSolar shares our commitment to delivering affordable clean energy solutions, and we are pleased to welcome them to our home state of Florida," said Jim Robo, NextEra Energy's chairman and CEO.
"It's exciting to know that solar panels built in Florida will be helping power FPL customers in the not-too-distant future," said Eric Silagy, president and CEO of Florida Power & Light Company, which currently operates more than 930 megawatts of solar capacity in Florida, including 14 solar power plants. Over the next decade, FPL plans to more than quadruple its current solar capacity to more than 4,000 megawatts. "We are honored to have played a role in making this possible, but it wouldn't have happened without the dedication and dogged efforts of Governor Scott, Enterprise Florida, Mayor Curry, JAXUSA Partnership, the Jacksonville City Council, JEA and the business community. By working together with open minds and a shared commitment, they made Florida shine in the face of fierce competition from other states."
"Florida's economy is on a roll. Since 2011, nearly 1.5 million private-sector jobs have been created in our state, and more and more companies like JinkoSolar are choosing to grow in Florida. Today's announcement means that 200 additional families in Jacksonville will be able to find a great job. We will continue working nonstop to make Florida the number one destination of job creators by eliminating burdensome regulations and keeping taxes low for businesses and families," said Florida Governor Rick Scott.
"This is a major win for Jacksonville and the community," said Jacksonville Mayor Lenny Curry. "JinkoSolar's presence enhances our reputation as a manufacturing city, and I am eager to see the company contribute to the vibrant economy in Jacksonville."
"We are thrilled to welcome JinkoSolar to Northeast Florida," said Chris Corr, senior vice president of real estate for Rayonier Inc., a major timberland real estate investment trust that employs hundreds of people in Northeast Florida. "This announcement highlights the high-quality economic development taking place throughout the region, and we applaud Florida Power & Light for helping make this happen and its commitment to keeping energy costs low for its customers."
"Investing in this solar panel manufacturing facility makes clear our commitment to Florida and the growing U.S. market," said Kangping Chen, CEO of JinkoSolar. "This will be one of the world's most advanced solar panel manufacturing facilities, which will provide us with the flexibility and manufacturing capacity to support our local partners and growing U.S. customer base."