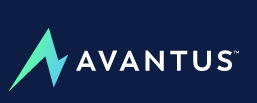 December 17, 2012 - 8minutenergy Renewables, LLC and Gestamp Solar today announced the signing of a 20-year contract to sell approximately 20 megawatts-ac of clean, renewable solar energy from their Calipatria Solar Farm project in Imperial Valley, Calif., to San Diego Gas & Electric (SDG&E). The transaction was conducted with 70SM1 8ME, LLC, a subsidiary of 8minutenergy Renewables and Gestamp Solar. The two companies have a joint development agreement to develop and build the Calipatria Solar Farm project.

The Calipatria Solar Farm project is a utility-scale solar generation facility sited on 160 acres of low-productivity farmland. Construction is projected to begin in late 2014, with the delivery of renewable energy to SDG&E expected by early 2015. This clean solar generation plant will displace the equivalent of approximately 54,000 metric tons of carbon dioxide (CO2) per year, which is equal to the amount that roughly 2.2 million trees would displace annually.

The Calipatria Solar Farm committed to contracting 50-percent of the project costs to diverse-owned businesses. The California Public Utilities Commission (PUC) recently mandated that utilities must report on diverse business enterprise (DBE) spending in electric procurement.

"SDG&E has made a concerted effort to increase the number of diverse-owned suppliers we do business with in electric procurement resulting in our making significant strides this past year," said Matt Burkhart, SDG&E's vice president of electric and fuel procurement. "We are glad to see 8minutenergy helping to expand DBE participation in our procurement portfolio as we meet our retail customers' needs."

"Gestamp Solar is happy that our project has received a PPA with SDG&E," stated Jorge Barredo, CEO of Gestamp Solar. "We look forward to leading the next stages in the development of the Calipatria Solar Farm and to transmitting power soon."

"The solar farm's annual production of approximately 48 million kilowatt hours (kWhs) of electricity will produce enough renewable solar energy to serve 9,000 households in SDG&E's service territory," said Martin Hermann, chief executive officer of 8minutenergy Renewables. "This is the second PPA in the last ten months that we've secured, for a total capacity of close to 300MW-dc. This confirms the validity of our project development approach."

"The Calipatria project will create approximately 50 direct jobs and more than 100 indirect jobs in the area during the construction period," said Tom Buttgenbach, president of 8minutenergy Renewables. "We would like to thank SDG&E for their continued commitment to the Imperial Valley region, which has an unemployment rate among the highest in the country. We also appreciate the support of the Imperial County Board of Supervisors, the IID and the Imperial County planning department, which have all been instrumental in helping this solar project progress. This project will produce renewable energy that will contribute to SDG&E's goal of helping the state meet its 33 percent RPS mandate."

The Calipatria Solar Farm is located in Calipatria in the Imperial Valley. The facility's renewable solar energy will be delivered into the CAISO system and SDG&E's territory via the Sunrise Powerlink. The solar power system for the Calipatria Solar Farm will be comprised of state-of-the-art solar photovoltaic modules, related power electronics, and other components including an advanced tracking system that follows the sun to maximize energy production. The PPA contract is pending approval from the California Public Utilities Commission.

8minutenergy is focused on DG and large-scale projects, and has over 2,000MW of solar PV power under development in the U.S. on 15,000 acres of private, disturbed land. All 8minutenergy solar projects are considered in-state resources and are located on disturbed, low-value farm land.